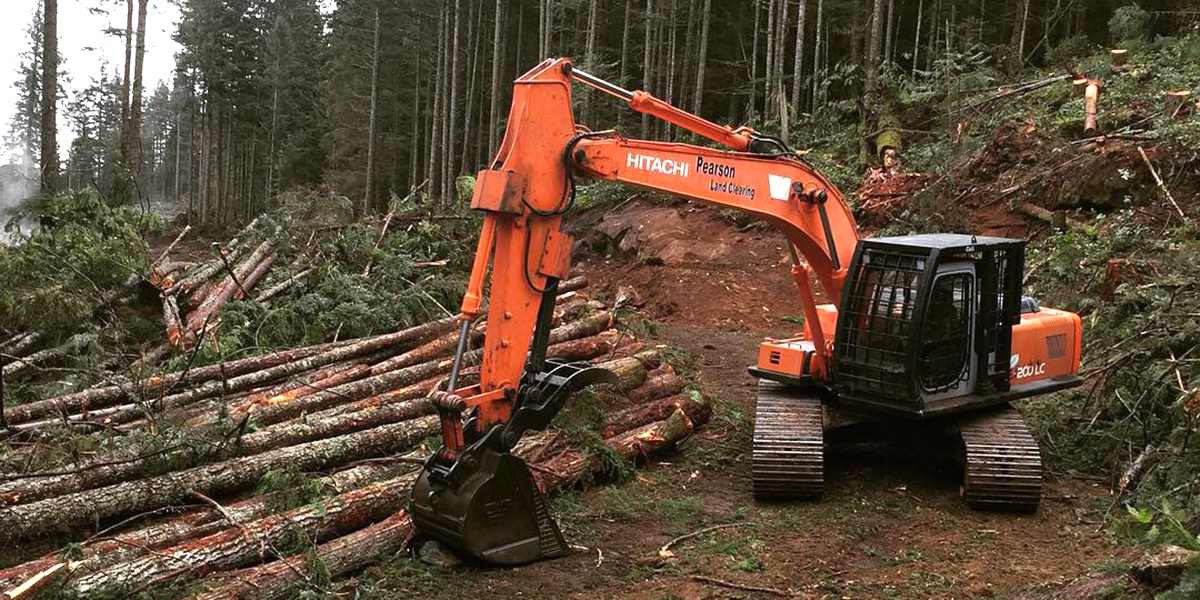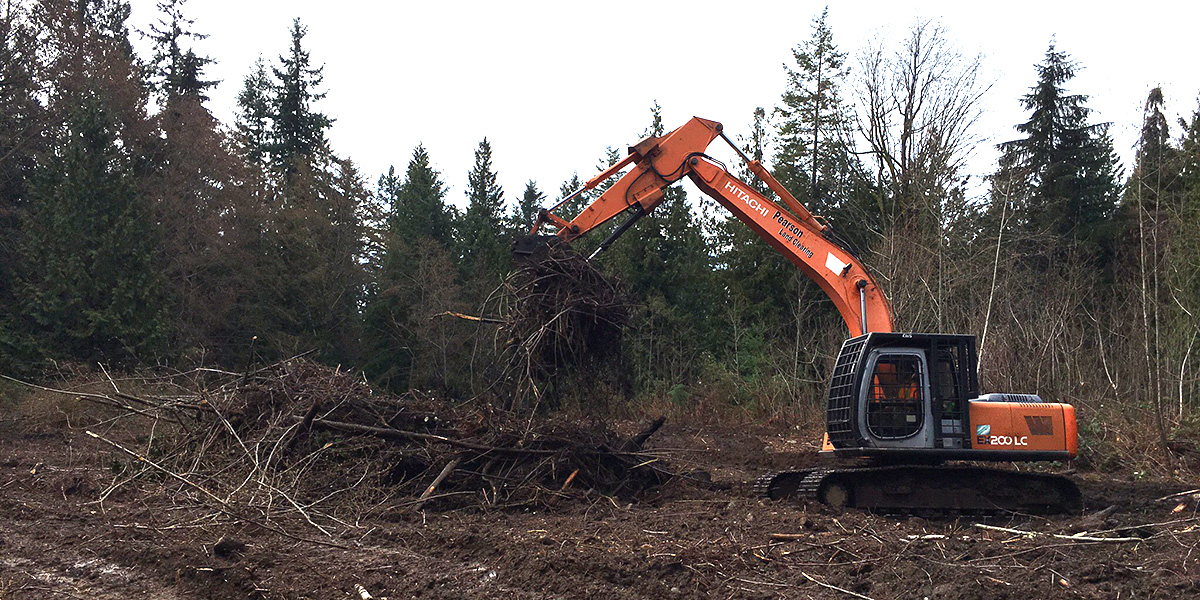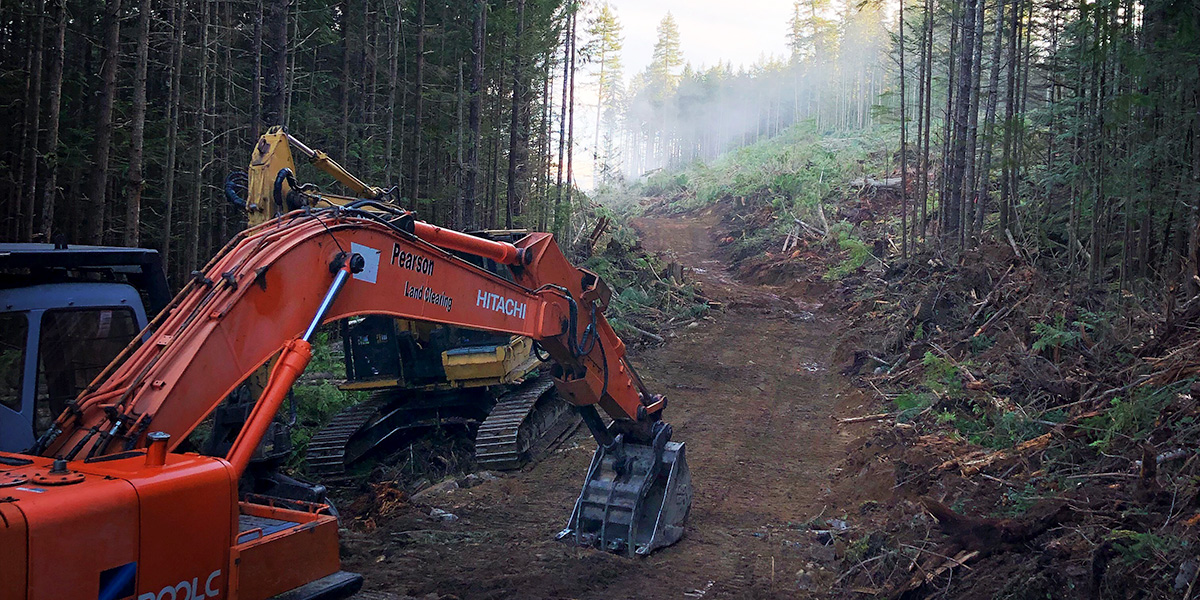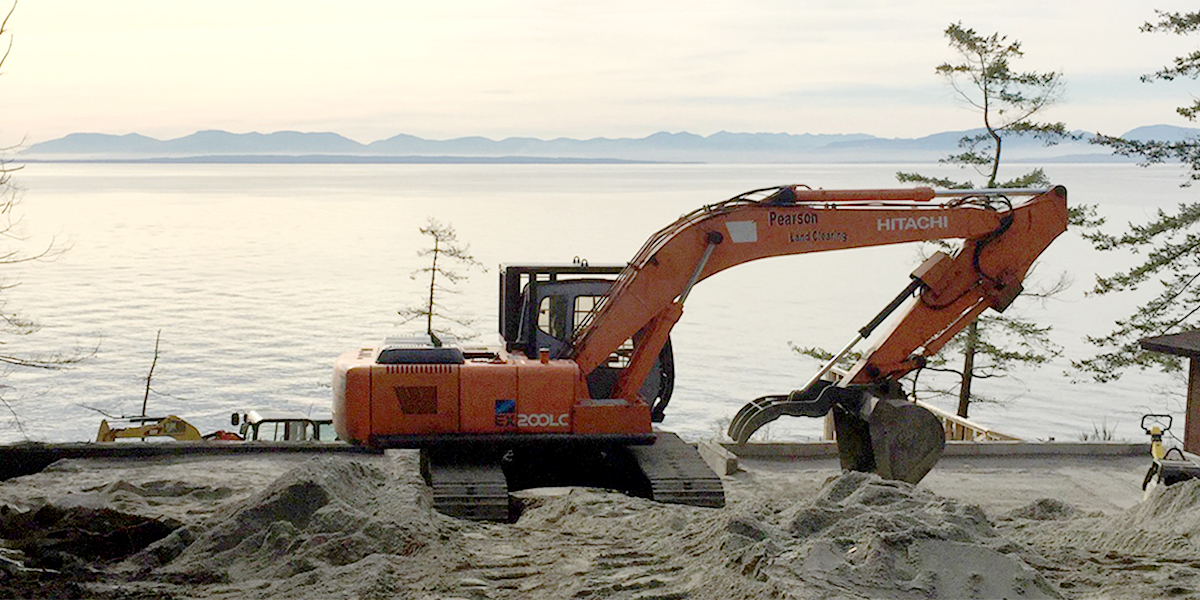 Remote Access
Water Access - Remote Access
Any Season
Any Season - Any Reason
Call Pearson Excavating
Pearson Land Clearing & Excavating - Sunshine Coast, BC
Pearson Land Clearing & Excavating has been a family owned and operated business since in 1950. Excavating, land clearing and demolition expertise continuing through the generations.
– Expertise that has been built upon since 1950 –

We serve Sechelt, Gibsons, Roberts Creek, Pender Harbour & the entire Sunshine Coast from Langdale to Earls Cove, as well as all local Islands, 'remote' properties and 'water access only' properties.
We are fully Insured and covered by WCB / WorkSafe BC
Some of our Services are:
Land Clearing
Brush Removal
Road Building
Driveway Building
Excavating
House Excavation
Rock Walls
Drainage
Lock Blocks
Sea Walls
We provide Residential & Commercial pre-Construction services, as well as Renovation Demolition. We always use 'green demolition' practices to reduce any possible damage to our client's property and the environment. You can alway count on the Safety of everyone involved and the environment being our #1 concern.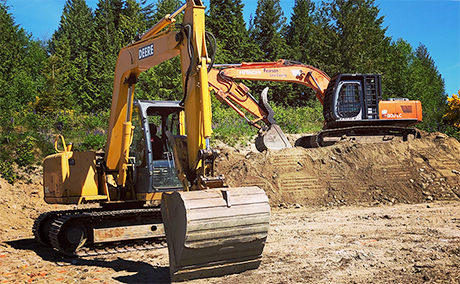 We measure, order, deliver and construct all types of retaining walls. We also work with Blasters when construction on the property requires it. We include a full clean up, as well as material and debris removal.
We leave you 'ready to go'
for the next step in your construction build.
Our Excavating, Land Clearing and Construction Services include Residential & Commercial Excavation, Demolition & Removal for new Construction and Renovations. Just let us know what you need – we'll get it done right.
For more information, click on the pages below:
Our Services – Equipment – Service Area – About – Contact
Give us a call. We would be happy to help you with your excavating, land clearing, demolition or site prep needs.
Rick Pearson & Blake Pearson
Pearson Land Clearing & Excavating
Office Phone: (604) 885-9580
On Site Cell: (604) 740-6438
Serving all of the Sunshine Coast and surrounding Islands